Where To Score TACOS on National Taco Day Today!
IT'S NATIONAL TACO DAY! HERE IS WHERE TO SCORE YOUR TACO DEALS TODAY!
TACO BELL
*You can send your friend (or yourself) a digital gift card to use toward the $5 National Taco Day Gift Set, which includes two Crunchy Tacos and two Nacho Cheese Doritos Locos Tacos. But you can only get the set on October 4.
*Yes, Long John Silver's has tacos! You can get a free taco of your choice with any purchase including Grilled Shrimp Tacos, Grilled Salmon Tacos, and Wild Alaska Pollock Tacos.
*OK, this one is HUGE. On the Border is offering unlimited tacos for $8.99.
*If you follow Chronic Tacos on social media, you can find out the code word and receive one free taco (no purchase necessary) on Friday between 11 a.m. and 2 p.m.
*Baja Fresh is offering buy one get one free Tacos on Friday, you just have to get the barcode off their social media.
*At Del Taco, you can get the Del Taco free with any purchase through the app. You can also get the Beyond Taco or Beyond Avocado Taco free with any purchase through the app. Both are valid with coupon only.
*You can get two Jack In The Box tacos for free with any purchase for those who are signed up for their e-club.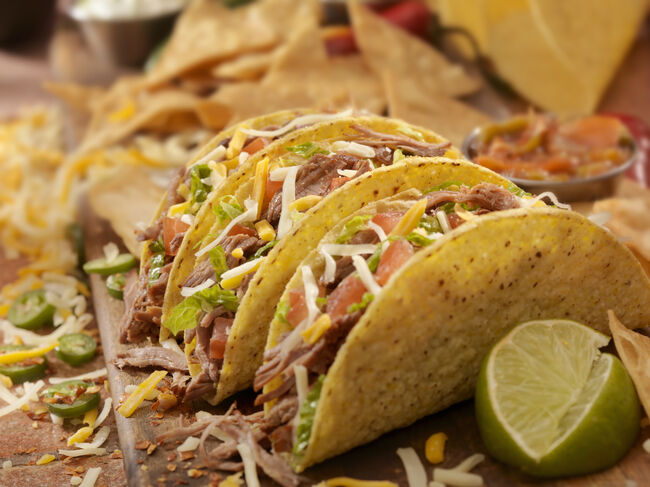 Teri Ann
Want to know more about Teri Ann?
Read more