Your Kids Can Send Disney A Letter!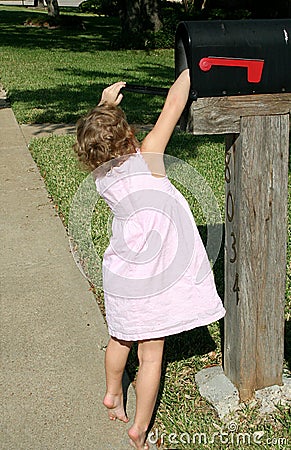 courtesy dreamstime.com
Do you have kids? Grandkids? Well, did you know that they can actually send Disney a letter? It's true! They can send their favorite Disney Characters a letter and get one in return with their autographs! Pretty cool! Mail your children's Disney Letters to:
Attn: Their Fave Disney Character
Walt Disney World Communications
PO Box 10040
Lake Buena Vista, FL 32830-0040!
How cool is that?!?!

Hi! I am originally from Portland, Oregon and my husband and I got tired of webbed feet and wanted to be someplace warm with palm trees, an awesome community, and a great radio station! I love this town. My parents even moved down and my extended family has lived around the Valley for 45 years!Craig and I have been married 18 years and we are proud parents of an adopted cat (she really adopted us).We love heading to the coast with the top down, visiting Yosemite, aerial photography and video, and we love to eat out!I am way too addicted to Facebook, Twitter and Instagram - but who isn't? I am a huge supporters of everything animals! Visit the Pet Planet to see if there is a cutie that could be your new best friend! Breast cancer, and Alzheimer's has hit our family so I love being a part of our Making Strides Against Breast Cancer event as well as our Walk To End Alzheimer's. Get involved in your community - we owe it to each other!We love our friends, we movies and cooking shows, gardening, and swimming in our pool. We love to travel and explore the world around us and love tropical beaches too! Check out some of our videos on my youtube channel! https://www.youtube.com/user/TeriannCraig1So spend your workday with me! I'll keep you company with tons of fun and great music!