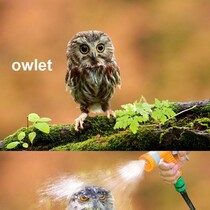 Posted February 5th, 2013 @ 10:54am
It's Tuesday!
Lots of stuff going on today including your chance to vacation like royalty in Ireland with Bon Jovi! Find out more by hitting our main page!
PRIZES:
Win tickets into the show during the lunch hour all week!
LIFESTYLE FUN:
BEFORE:
AFTER:
Lesya Toumaniantz via Facebook
So this girl met a guy online...his name is Rouslan. She fell for him less than 24 hours after meeting him. Guess what? He is a tattoo artist and thought it would be cool to tattoo his name across her face....she said yes! They are in love and gonna get married! All within 24 hours of meeting! Wow, I hope it works out...I don't know many other guys named Rouslan.....do you?
HOLLYWOOD DIRT:
Olympic gold medal skier Lindsey Vonn was airlifted to a hospital in Austria today after a frightening crash during the Alpine World Championships in Schladming.
Vonn lost her balance after landing awkwardly from a jump ... losing her ski and skidding into a gate. Doctors evaluated Vonn for more than ten minutes on the slope before she was loaded on to a helicopter and flown to a nearby hospital.
According to reports, the doctor who examined Vonn says he believes she suffered a tibial plateau fracture -- also known as a break in the shinbone.
Story developing ...