Tipping a Hotel Maid $500 - Must Watch!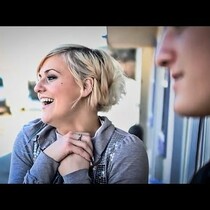 Posted January 27th, 2014 @ 12:19pm
The Tip Was The Work Of Give Back Films. Previously, They Are Feel-Good Filmmakers Who Try To Give Back To Those Deserving Or In Need.
The Woman'S Boss Was In On The Generous Stunt. At The Beginning Of The Short Film, The Woman Manning The Front Desk At The Motel Explained That The Young Woman Filled Their Need For A Housekeeper When She Was Looking For A Place To Stay. In This Role, She Exceeded The Manager'S Expectations.
Watch The Touching Short Film That Captured Her Reaction With Hidden Cameras: