Starbucks has a new flavor!!!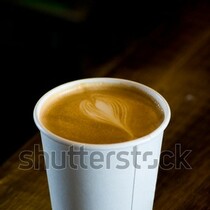 Posted November 20th, 2013 @ 6:52am
If you love Starbucks and love Harry Potter, you might want to check out the latest offering from Starbucks..BUTTERBEER! However, it's not on any menu you will find. It's a part of the Starbucks 'Secret Menu' and this is what you need to know to order it...as you must have the recipe!
Here's what you'll need to order to achieve Butterbeer goodness, in either warm or cold versions:
Cold Version:
• A Crème Frappuccino base, made with whole milk (not skim or 2%, which will mess up the consistency)
• 3 pumps of caramel syrup
• 3 pumps of toffee nut syrup
• Top with caramel drizzle
Warm Version:
• Whole milk steamer Caramel syrup (2 pumps for a tall, 3 for grande, 4 for venti)
• Toffee nut syrup (2 pumps for a tall, 3 for grande, 4 for venti)
• Cinnamon Dolce syrup (2 pumps for a tall, 3 for grande, 4 for venti)
• Top with whipped cream and salted caramel bits
• Optional: 1 shot of espresso (2 for a grande or venti)