Snarky Weight Loss App Hurls Insults As Motivation!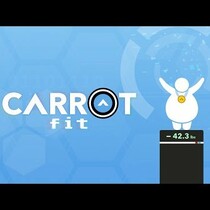 Posted February 7th, 2014 @ 10:20am
It's actually kind of funny. It's an app called Carrot Fit. It has a 'Fitness Overlord' and she can be kinda mean....but fair. It allows you to keep track of your weight and set weight loss goals. If you suceed, the Carrot lady rewards you with praise...but if you gain weight....she will berate, ridicule and judge you as she sees fit. LOL - Meet her - watch the video below....