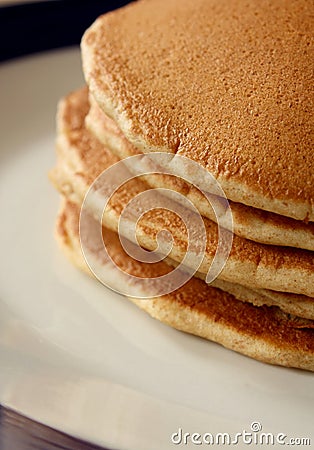 Check out this yummy item to serve this holiday weekend!
MANCAKES!!!!!!!!!!
1/2 lb bacon (8 slices)
1/3 cup packed brown sugar
2 cups Original Bisquick® mix
1 cup your favorite regular beer or 1 cup your favorite nonalcoholic beer
2 eggs

Directions:

1
Preheat oven to 350 degrees F. Line cookie sheet with foil. Place wire rack on top of cookie sheet. Arrange bacon in single layer on top of rack. Bake 10 minutes.
2
Sprinkle bacon with half the brown sugar. Bake 10 minutes longer. Turn bacon over; sprinkle with remaining brown sugar. Bake 10 to 15 minutes longer or until golden brown. Remove from rack. Cool completely, about 15 minutes. Crumble bacon into small pieces; set aside.
3
Preheat griddle or skillet over medium-high heat or electric griddle to 375 degrees F; grease with vegetable oil or shortening.
4
In medium bowl, beat Bisquick mix, beer and eggs with whisk until blended. If batter is too thick, add additional beer until desired consistency. Stir in bacon. Pour by 1/2 cupfuls onto hot griddle. Cook until edges are dry. Turn; cook until golden brown.




Hi! I am originally from Portland, Oregon and my husband and I got tired of webbed feet and wanted to be someplace warm with palm trees, an awesome community, and a great radio station! I love this town. My parents even moved down and my extended family has lived around the Valley for 45 years!Craig and I have been married 18 years and we are proud parents of an adopted cat (she really adopted us).We love heading to the coast with the top down, visiting Yosemite, aerial photography and video, and we love to eat out!I am way too addicted to Facebook, Twitter and Instagram - but who isn't? I am a huge supporters of everything animals! Visit the Pet Planet to see if there is a cutie that could be your new best friend! Breast cancer, and Alzheimer's has hit our family so I love being a part of our Making Strides Against Breast Cancer event as well as our Walk To End Alzheimer's. Get involved in your community - we owe it to each other!We love our friends, we movies and cooking shows, gardening, and swimming in our pool. We love to travel and explore the world around us and love tropical beaches too! Check out some of our videos on my youtube channel! https://www.youtube.com/user/TeriannCraig1So spend your workday with me! I'll keep you company with tons of fun and great music!