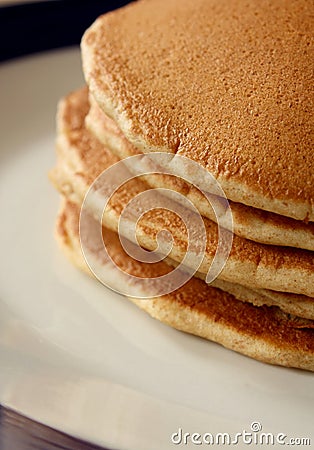 Check out this yummy item to serve this holiday weekend!
MANCAKES!!!!!!!!!!
1/2 lb bacon (8 slices)
1/3 cup packed brown sugar
2 cups Original Bisquick® mix
1 cup your favorite regular beer or 1 cup your favorite nonalcoholic beer
2 eggs

Directions:

1
Preheat oven to 350 degrees F. Line cookie sheet with foil. Place wire rack on top of cookie sheet. Arrange bacon in single layer on top of rack. Bake 10 minutes.
2
Sprinkle bacon with half the brown sugar. Bake 10 minutes longer. Turn bacon over; sprinkle with remaining brown sugar. Bake 10 to 15 minutes longer or until golden brown. Remove from rack. Cool completely, about 15 minutes. Crumble bacon into small pieces; set aside.
3
Preheat griddle or skillet over medium-high heat or electric griddle to 375 degrees F; grease with vegetable oil or shortening.
4
In medium bowl, beat Bisquick mix, beer and eggs with whisk until blended. If batter is too thick, add additional beer until desired consistency. Stir in bacon. Pour by 1/2 cupfuls onto hot griddle. Cook until edges are dry. Turn; cook until golden brown.




I was born and raised in Portland, Oregon and grew up with hippie parents that sold my brother and sister to Gypsies and we lived in a VW Van... okay that might be a stretch, but I did grow up in Portland. My husband Craig and I love to play in the ocean, throw snowballs, kick up the dirt in the mountains, have fun with friends and find new places to eat. We love to travel and challenge ourselves to new experiences and being with family. We have a furry child (cat) named Mo'ana and she is a spoiled princess. Spend your workday with me... I promise I will help make it go by faster with all of your favorite music!