Meet 'Tippy' The Fainting Squirrel!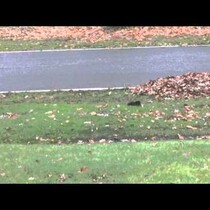 Posted December 3rd, 2013 @ 8:28am
Have you seen this yet? One of the cutest things ever! A couple of fainting spells won't keep Tippy from going; he gets up after each one as if nothing happened -- his food-gathering routine interrupted by the seemingly random occurrence as if to put his life on pause.