Angelina Jolie's journey - double mastectomy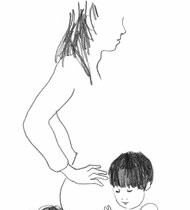 Posted May 14th, 2013 @ 7:23am
Morning! Lots of fun today including Togo's Sandwiches during the Lunch Hour....Plus it's the Spa Days of May! You could pick up a $200 gift certificate to Mystique Medical Spa for some serious pampering! Clovis Brewfest tix up for grabs too!
Angelina Jolie made a difficult decision as a woman and a mother....living with an %87 chance of contracting breast cancer she made the decision to have a double mastectomy....she wrote about her experience and it is a very powerful message....
MY MOTHER fought cancer for almost a decade and died at 56. She held out long enough to meet the first of her grandchildren and to hold them in her arms. But my other children will never have the chance to know her and experience how loving and gracious she was.
Read more about her medical choice by clicking HERE